Essay
09.20.23
Calling All New Parents: You're Allowed to Really Hate This Sometimes
You can stop faking it now.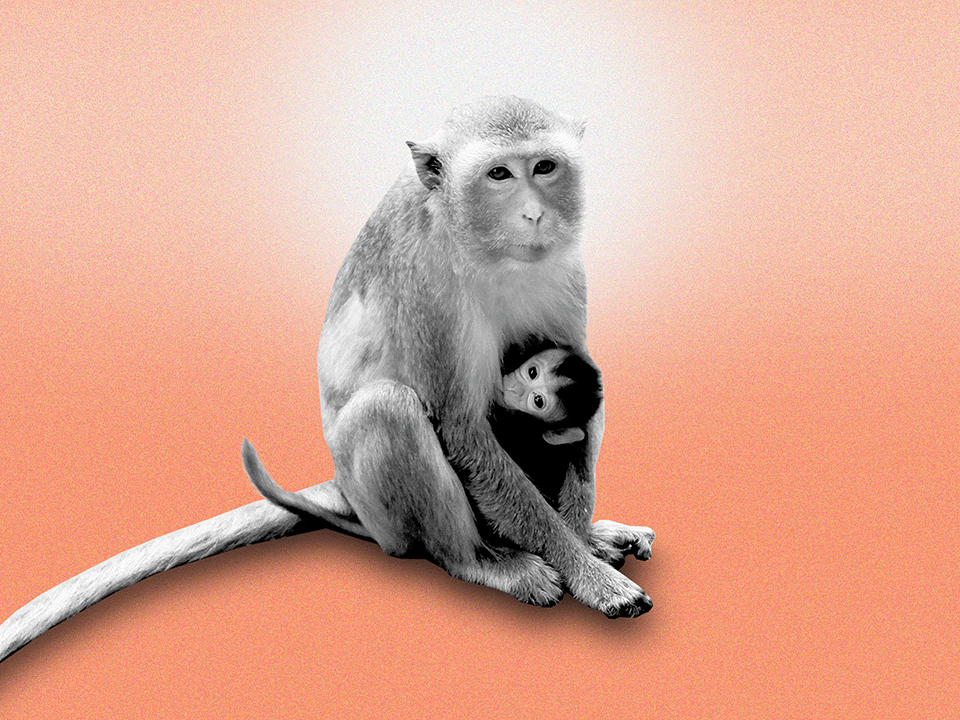 Shutterstock / Wondermind
When you get two new parents in a room together, one of two things is likely to happen: Either they'll exchange pleasantries and say little else because they're too exhausted to keep up the conversation, or they'll get incredibly honest.
During the early days of my cousin Emily's journey into parenthood, we got together with her tiny baby and mine for a "playdate," or really just an excuse to catch up and blow off steam. While we were hanging out, she told me that another mom had reached out to check in and said, "I'm glad to hear you're doing well, and I also want you to know how completely normal it is if you sometimes feel like you've made a huge mistake."
Even retelling the story, Emily seemed relieved. Honestly, I was surprised by her reaction since, to me, she was crushing the new parent life. But also, as I listened to that passed-down advice, my eyes welled up. I felt completely seen.
To put it lightly, bringing a new baby home is a massive paradigm shift, one that's nearly impossible to comprehend until you're fully in it. Even seasoned parents have to make huge life adjustments for more little humans. A new baby often comes with trepidation, fear, or anxiety amid the excitement.
But you wouldn't really know that based on the way our culture talks about becoming a parent or perinatal mental health. So when my cousin dropped this truth bomb on me, I finally felt like I wasn't the only one who'd felt uncomfortable emotions after having my baby. We can both love and hate what we're going through at the same time, and having permission to feel all of that at once is ultimately a kind of power.
The complicated emotions of new parenthood
Turns out, a majority of parents likely feel this exact thing. Actually, 62% of parents say that having kids is harder than they expected it to be, according to a 2023 survey by the Pew Research Center. As someone who's made a career out of supporting new moms through the transition from pregnant to parent, that number honestly seems low.
Every human relationship is characterized by having contradictory feelings, says reproductive psychiatrist Jennifer Okwerekwu, MD, but when it comes to your relationship with a newborn, our society feels weird about mentioning anything other than bliss and exhaustion. Still, it's completely normal to experience feelings of elation and adoration while also feeling overwhelmed, incompetent, or longing for the freedom you had before bringing a baby home, explains Dr. Okwerekwu.
In other words, you can love that peach fuzz on top of your baby's head and inhale deep breaths of that addictive newborn scent just before your baby spits up all over you—and you maybe, probably cry over another dirty shirt, sleeplessness, and the lack of autonomy. You're not weird. You're not a monster. Your feelings make a lot of sense.
What happens when we can't be honest about our feelings
Unfortunately, not everybody gets that. When I polled my Undefining Motherhood Instagram community about the worst advice they'd received, one member shared being dismissed when she expressed disliking the newborn stage. "Who decided that it's an either/or thing?" she asked. "Why can't I hate it now while still knowing I'll miss this in the future?"
Thing is, if we can't be honest about how we feel when we're in the thick of it, we're likely to feel lonely, guilty, shameful, and confused, explains psychologist Jessica Zucker, PhD, who specializes in reproductive mental health.
Obviously, that's not great in the short term, but what's more concerning is that holding these emotions in can affect your mental health, says Dr. Okwerekwu. When you experience normal negative thoughts or emotions but think they're abnormal, "it might impact your self-esteem." Plus, "left alone with other contributing factors, those feelings can influence the development of perinatal mood and anxiety disorders," she adds.
This was certainly my experience. After recurrent miscarriages, I had endured so much emotionally, physically, and financially to finally bring a baby home. The guilt I experienced when I didn't love every moment catapulted me into a terrible state of mental health, including a postpartum anxiety diagnosis.
How to deal with those not-great feels
Being honest about and sitting with your emotional reality can be transformative, says Dr. Zucker. Whether you're happy, angry, frustrated, or all of the above, remember "feelings are not facts," she adds. Aside from reflecting on what's going on internally, there are some external supportive steps you can take when those I actually hate this feelings pop up.
First, Dr. Zucker recommends taking a minute to prioritize one of your basic needs when you're in the thick of it, like showering, opening a window or a silly little mental health walk, changing your clothes, or eating something. Reaching out to a friend to talk about your feelings or something totally unrelated can also help.
When overwhelm hits, it's fine to place your baby down safely for a minute so you can regroup and take a short breather—or even embrace the life-changing magic of noise-canceling headphones, no judgment.
Whether you're struggling right now or suspect you could soon, leverage your in-person support. Family, friends, or chosen fam can help with little things like walking the dog or making a grocery run. If you can find a minute, make a list of chores people who want to help can refer to. That'll cut back on your physical and mental load too.
When things calm down a little, find your moments of me-time so you can prevent emotional and physical caregiver burnout. Maybe it's a stroller walk outside, anxiety journaling, an extra minute in the shower, or just reflecting on your emotions.
When to enlist the professionals
All of those steps—especially embracing the uncomfortable emotions—are great ways to manage the hurricane that is being a new parent—but they're not always enough.
Dr. Okwerekwu says that any thoughts of harming yourself or others does not mean you're a bad parent, but it does indicate that you could be dealing with a treatable perinatal mental health disorder that warrants immediate medical attention.
While negative thoughts that enter into your mind suddenly (aka intrusive thoughts) are completely normal, try to notice how you respond to them, suggests Dr. Okwerekwu.
For example: If you're suddenly visualizing yourself falling down the stairs with your baby, holding onto the railing is a healthy response. But if you avoid the stairs entirely, "That becomes a functional impairment. That's where we start to assess for a perinatal mood and anxiety disorder."
If that happens, remember that this isn't your fault, and mental health professionals are trained to empathize with and treat this exact situation—not judge it.
After one particularly terrifying middle-of-the-night episode of fear, regret, and panic when my son was three days old, I knew I needed urgent support. I found a mental health pro and started therapy and taking antidepressants within a week of giving birth. After a few weeks, I started to feel more like myself.
While you could call a therapist or health care provider as soon as you start to feel out of control, you can also keep an eye on how long your uncomfortable emotions last and if they get worse. If it's been two weeks and you can't shake feelings like anxiety or depression—or they're intensifying—that could be a sign of a perinatal mood disorder, and you should reach out to a healthcare provider right away, suggests Dr. Zucker, author of I Had a Miscarriage: A Memoir, a Movement.
The Postpartum Support International Provider Directory is a great tool for finding a provider. You can filter for things like specialty, age, insurance providers, and languages to help you find the right fit. This makes it so much easier to find affordable care that fits your comfort level and criteria. But wherever you search for care, words like "perinatal" or "reproductive" indicate expertise in whatever you're going through.
So go on. Feel the whole range of feelings: love, hate, repulsion, adoration, exhilaration, and exhaustion. And I'll pass down the permission slip that was given to me with a little extra on top: You're allowed to be ambivalent too.
Wondermind does not provide medical advice, diagnosis, or treatment. Any information published on this website or by this brand is not intended as a replacement for medical advice. Always consult a qualified health or mental health professional with any questions or concerns about your mental health.