Q&A
09.14.22
Troian Bellisario Knows She Deserves More
"If I'm not the example, then my daughters won't learn to give that to themselves…now there's something on the line."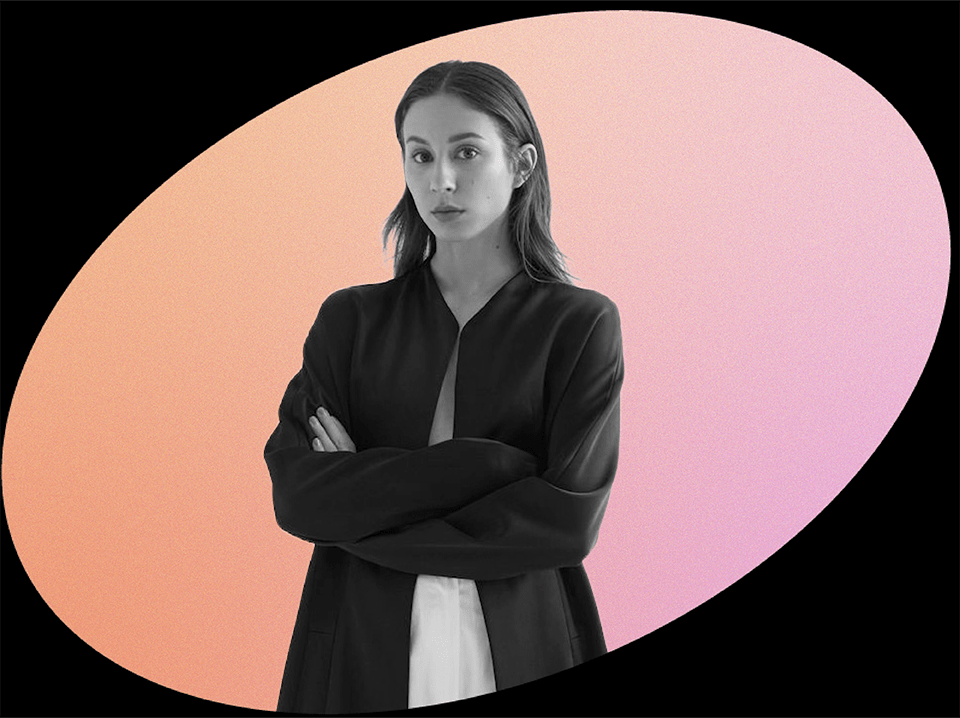 Photo Credit: Courtesy of Troian Bellisario
Not long after the Supreme Court pushed abortion rights back into the 20th century, Doula star and activist Troian Bellisario checked in with Wondermind to share how she's really feeling amid "this shit show of a time." Here, the Pretty Little Liars OG got real about the mental impacts of trying to make a difference, being kind to yourself, and what her kids have taught her about mental fitness. 
[This interview originally appeared in a July 2022 edition of the Wondermind Newsletter. Sign up here to never miss these candid conversations.]
WM: How are you doing lately?
Troian Bellisario: I am doing pretty well under the circumstances. There's so much going on. My husband and I are just getting over COVID, and my youngest kid currently has it. So we're still in lockdown, and that's really difficult. We've been doing a really amazing job of taking care of each other and of taking care of the kids, but I think as any parent remembers during the height of lockdown, it's really tough. And it's really tough on your mental health.
To be honest, politically, this is a shit show of a time. It's terrifying, and that has a really big effect on my mental health because it just feels like we're at the bottom of a mountain that we have to climb up—and I'm not even a woman that is in any imminent danger. Just thinking about the countless American people whose lives are now in danger in a totally new way—and we are only at the beginning of this fight—is overwhelming. I'll say that.
WM: How do you stay hopeful, motivated, and channel your frustrations into action?
TB: It's a constant ebbing and flowing. I constantly find myself in an apathetic depression. I feel like I can't affect enough change. I feel like when I desperately care about something and I try to fight for it out in the world or, you know, support people, I constantly feel like my efforts are falling short. I think the only way to actually deal with that is to accept those moments of frustration and then to take a breath and remind myself that I am actually incredibly privileged.
That's total privilege. And so what that actually does is it reconnects my mind to go, Wow, if I'm in a position where I can actually like take a break for 20 minutes or an hour to not think about it, that means that I should just be redoubling my efforts to continue and join. Because it means that I'm in a position of power and privilege to be able to affect change. It's like a balance between gratitude and constantly trying to reality check myself about where I am and who I am in the world.
WM: When you take those 20 minutes or an hour to let yourself feel those feelings and give yourself a break, what helps you reset?
TB: Honestly, baking. And since I have young kids, crafting. Don't overlook coloring! Don't sleep on coloring, everybody. It's a cheap, great hobby. Meditation is a really big one for me, and that goes back to not trying to push away the feelings of frustration or depression or anger or whatever's coming up for you, but really just accepting them and taking a few minutes to sit with them and be like, Oh, wow, that's where I am, because you can't wish feelings away. You have to actually integrate them and understand that you're feeling them in order to ever hope to feel something else.
WM: What's something surprising your kids have taught you about mental health?
TB: They're teaching me a lot about boundaries and a lot about limits. I've always operated as if the limit does not exist [laughs], and I will just push myself and push myself and push myself until I have nothing left to give and my body collapses or [I] get sick. With kids, you can't do that. I've come up against my bottom and realized that I can't push myself because it's not safe for them. I can't only devote myself to serving and caring for them because if the bottom drops out on me, that's an unsafe environment for them.
WM: What advice for setting boundaries do you try to practice?
TB: Baby steps. I'm always doing baby steps…I'm terrible at setting boundaries. I am a 36-year-old woman that is very much still at the intro level course of setting boundaries, and I need to constantly be working on it. When I fall back and I'm like, Oh man, I did not set that boundary with that person, and I'm letting them walk all over me, I'm giving myself the grace of being like, Hey, but you're noticing. That's a step, you know? Maybe next time we can actually hold to the boundary that you intend instead of just silently resenting that they don't intuit my boundaries and then respect them.
WM: What's something you've been meditating on lately?
TB: I'm always searching for how to be more in the present moment. One of the things that is so interesting to me is my absolute ease with [extending] kindness and grace to the people that I love in my life—but not in any way, shape, or form reciprocating that for me. Like, how I will think of somebody else or what I will do for somebody else, and then when it comes to, Would you do that for Troian? And I'm just like, Oh no, no, no, no way. Like, You don't deserve that. And so really trying to figure out how to change that, how to give myself things that I so readily give to other people, or allowances I give to other people. If I'm not the example, then my daughters won't learn to give that to themselves…now there's something on the line. So I need to figure that out. That's constantly what I'm working with in terms of mental health is just like, how do I be kinder to myself? Why isn't this working? [Laughs] Why can't I learn this lesson?
This interview has been edited and condensed for length and clarity.
Wondermind does not provide medical advice, diagnosis, or treatment. Any information published on this website or by this brand is not intended as a replacement for medical advice. Always consult a qualified health or mental health professional with any questions or concerns about your mental health.