Explainer
03.21.23
When Does Binge Eating Become Binge-Eating Disorder?
Plus, how to get some help.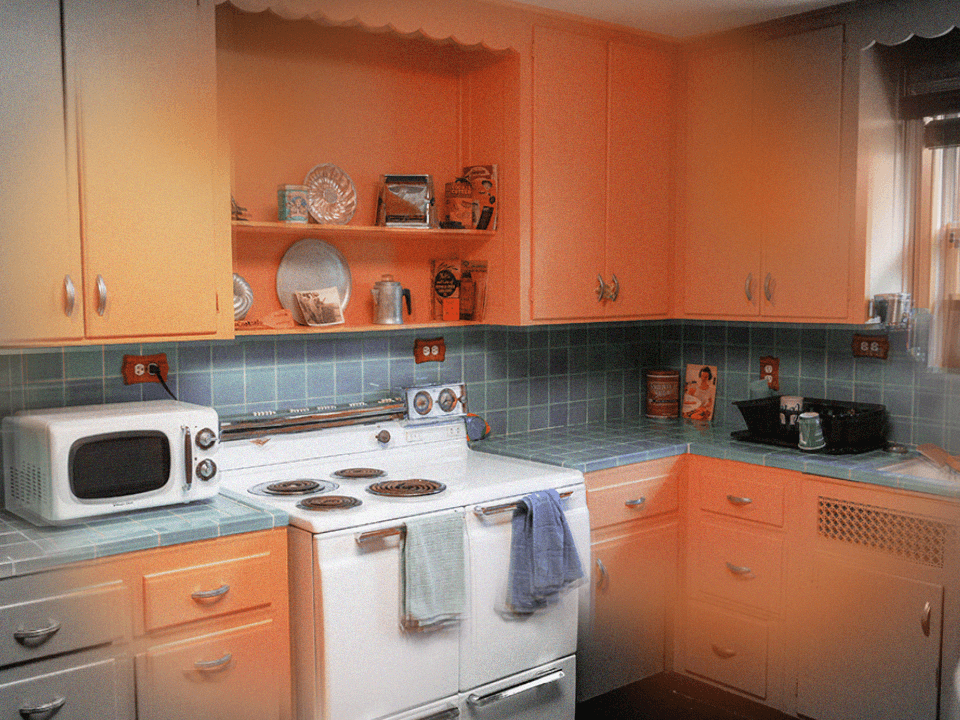 Shutterstock / Wondermind
Eating past the point of feeling full is something most humans do when there's delicious food on our plate, we're really hungry, we're distracted by a good movie, or we're just craving extra takeout. But overeating, even if it happens often, isn't the same thing as bingeing or having binge-eating disorder (BED).
One quick thing before we dive into the details: Mental health is complex and everyone has a unique experience, so don't go diagnosing yourself just because you read a few articles on the internet (though, we do appreciate you stopping by to learn a few things). If this resonates with you, consider it a jumping-off point in your journey to getting care. OK, let's get into it...
What is binge eating?
Binge eating is when you consume a large amount of food—enough to feel uncomfortable—within a short window of time, whether you're hungry or not, according to the Diagnostic and Statistical Manual of Mental Disorders (DSM-5-TR). Sure, that scenario is relatable for a lot of us, but unlike overeating, a binge-eating episode also feels like you're eating really quickly, losing control, or even sort of dissociating as it's happening, per the DSM-5-TR. Bingeing is followed by what can feel like a ton of shame, guilt, and/or embarrassment, which could be part of the reason why it often happens away from people.
Most of the time, binge-eating episodes are triggered by uncomfortable emotions like anxiety, sadness, guilt, or shame (including shame about your body), according to the DSM-5-TR. Other things that might trigger a binge: life stress, restrictive eating habits, and conflicts with others. Bingeing is often used as a coping strategy to avoid tough emotions and pain, so going through something especially difficult might make someone more susceptible to binge eating, explains therapist Carolyn Comas, LCSW, a certified eating disorder specialist and supervisor.
FWIW, even though feelings can trigger a binge, that's not quite the same as grabbing some ice cream after a horrible day. The latter is emotional eating, and it's pretty common and relatively harmless. If you don't feel like you're losing control, it's not a binge, explains licensed psychologist Christine Peat, PhD, a fellow in the Academy for Eating Disorders and director of the National Center of Excellence for Eating Disorders.
When does binge eating become binge-eating disorder?
BED is the most common eating disorder in the U.S., according to the National Eating Disorders Association (NEDA), and it affects about 1.5% of women and 0.3% of men worldwide, per a 2021 review.
And while it's totally possible to experience binge-eating without having binge-eating disorder, if you find that these episodes happen, on average, at least once a week for three consecutive months, you could have BED, according to the DSM-5-TR. That said, binge eating can also be a symptom of other disorders like bulimia, anorexia, or other specified feeding or eating disorder (OSFED).
If you have BED, you'll also probably feel like binge eating is interfering with your life, your relationships, or your work, says Dr. Peat. That could look like being so overwhelmed with the guilt of binge eating that you can't be fully present with your loved ones or focus on the job, she says.
Finally, BED can come with physical symptoms like stomach cramps, constipation, acid reflux, and other GI issues, according to the NEDA. 
What causes binge-eating disorder?
In general, you're more likely to develop an eating disorder if someone in your family has one—and same goes for binge-eating disorder, says Comas. But even if no one you're related to was officially diagnosed, growing up in a household that puts a lot of emphasis on looking a certain way can set you up to develop an eating disorder too, she says.
Some research suggests that people with BED were more likely to have gone through a stressful life event leading up to their diagnosis, like a death, separation from a family member, or an accident. It's also common for people with binge-eating disorder to have experienced trauma, according to a study published in the International Journal of Eating Disorders. "Every person's story is different, but for many with binge-eating disorder, trauma played a big role in the initial development of the eating disorder," notes Dr. Peat, speaking from her professional experience.
How is binge-eating disorder treated?
In case you were wondering, you can fully recover from binge-eating disorder, Dr. Peat assures. "BED is treatable and not something a person has to live with for the rest of their lives," she says. So, yay!
Whether or not your binge eating crosses into eating disorder territory, if it's messing with your happiness, it's worth getting help. And there are tons of different treatment options that could work for your specific situation.
While some might find that staying at a residential treatment facility where they can be monitored and get round-the-clock assistance is best for them, less intense options like partial hospitalization, group therapy, or individual therapy with an eating disorder specialist can also be super effective. (You can use this national database to find treatment centers and clinicians.)
One of the tools treatment centers and therapists use to treat BED is cognitive behavioral therapy (CBT). This type of therapy teaches you to look out for and challenge your binge-eating triggers, according to the American Psychiatric Association. CBT also encourages you to eat meals and snacks regularly, which can help you avoid getting caught up in a cycle of bingeing and restricting, experts previously told Wondermind. 
Another therapy often used to treat binge-eating disorder is interpersonal psychotherapy (IPT), according to a review on binge-eating disorder treatments. IPT can help you build better relationships with people in your life in hopes of resolving the emotional triggers (i.e. fights with your parents, beef with your boss) that can lead to a binge.
And because binge eating can feel like an out-of-body experience, dialectical behavior therapy (DBT) can teach you to slow down and connect with your body through mindfulness, says psychiatrist and certified eating disorder specialist Kim Dennis, MD. Plus, DBT teaches you to manage your emotions without food, she says. That could look like journaling, meditation, or any kind of movement, Comas notes.
Medication is sometimes part of the treatment plan for BED too. One drug that's FDA-approved to treat moderate to severe binge-eating disorder in adults is the central nervous system stimulant lisdexamfetamine dimesylate—the same one that's also used to treat ADHD. But it's worth noting that stimulants like this can be addictive, says Dr. Dennis. Antidepressants can also be prescribed for BED even though they aren't FDA-approved to treat the condition. It's not 100% clear why or how they can help people with binge-eating disorder, but it might be that they help treat conditions happening alongside BED, like major depression, generalized anxiety disorder, or PTSD, Dr. Dennis explains. As a result, people with BED might feel less triggered to binge. Some doctors might prescribe fluoxetine, an SSRI that's FDA-approved for treating bulimia in adults, to lessen your urge to binge eat, Dr. Dennis adds.
"Getting access to specialty eating disorder treatment is a crucial component of recovery from BED, and we know that access to care is a challenge," says Dr. Peat. "The sooner someone can get engaged in that care, usually the better the outcome!"
If you're looking for immediate support, reach out to the National Eating Disorders Association Helpline at (800) 931-2237 or text "NEDA" to 741741.
Wondermind does not provide medical advice, diagnosis, or treatment. Any information published on this website or by this brand is not intended as a replacement for medical advice. Always consult a qualified health or mental health professional with any questions or concerns about your mental health.