Pro Tips
08.23.23
5 Therapist-Backed Tips for Anyone Who Was Bullied as a Kid
You're not crazy for struggling to move on.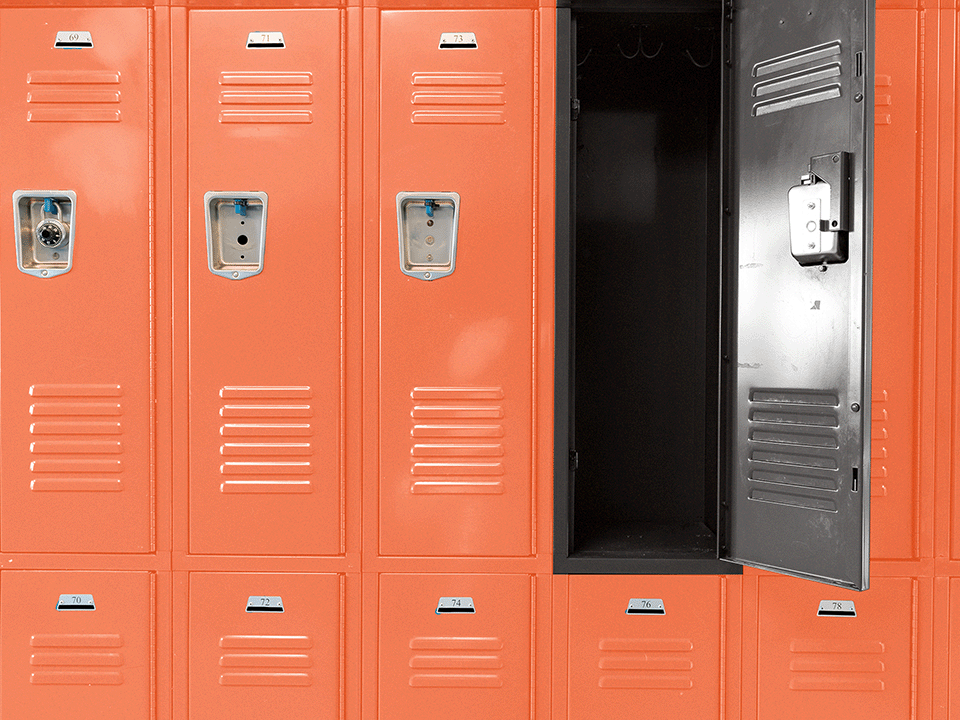 Shutterstock / Wondermind
There's no point in sugar-coating this: Back in middle school, my days were filled with unrelenting verbal bullying that made me feel ashamed, embarrassed, and angry that I was stuck in such a sucky environment. I was constantly on edge, and I dreaded going to school. As an adult, some of those comments still occasionally mess with my mind today.
Yes, despite doing a massive amount of healing and acknowledging that those kids were clearly in the wrong, this remains my frustrating reality. And if you experienced severe bullying in school as a kid or faced any kind of mean comment from a peer (even just one), you know that shit can stick with you.
Why the effects of bullying last so long
Part of the reason why comments from your ~adolescent experience~ can sting even after years (read: decades) have passed is because of the state of your childhood brain. When you're young, you're trying to find your place in the world and don't necessarily have a full concept of who you are just yet, says clinical psychologist Jessica B. Stern, PhD. Your mind is like a vulnerable little sponge, and you tend to care a lot about what other people think and easily soak up and internalize harsh comments.
Then there's the way kids don't have fully matured brains just yet (I write, lovingly). So when you're in middle school, you aren't always capable of separating the useful comments from the garbage opinions people fling your way, Dr. Stern says. And it might not occur to you that a peer's teasing likely stems from their own insecurities or difficulties in life. In a perfect world, that idea could help you understand that this rudeness is probably just their way of acting out and has nothing to do with you, she adds.
Kids also don't usually talk about how horrible it feels to be mocked, says psychologist and bullying expert Dorothy Espelage, PhD. Plus, victims don't tend to challenge whoever is saying hurtful things because that troll tends to have more social power. So, sometimes, saying nothing feels safer than the potential of being bombarded with more emotional blows, she adds. All of this makes it way more likely that you'll bottle up everything up for years and miss out on having an outside source challenge those trash opinions you've now assumed are true (or at least partially true).
When you carry the weight of these words into adulthood, they can have long term effects on your mental health, says Dr. Espelage. That can look like feeling insecure and depressed because you still have Luke from math's (extremely wrong!) voice playing in the back of your mind, or you might tend to be more anxious because you fear being judged. Feeling triggered and upset if something reminds you of those past experiences is also a thing.
Even if you've largely forgotten about middle school and are an adult who has a solid sense of self, unwelcome flashbacks to being teased are totally normal. When these feelings bubble up to disturb your peace, it's common to pressure yourself to "get over it," and you might even feel silly when you can't let it go after however many years, says Dr. Stern. Love that for us.
Unfortunately, most of us haven't had much guidance on how to finally get over these mean comments. So if you don't have access to therapy (which would be a great resource for anyone struggling with these thoughts), here are some ways you can heal from middle school rudeness and squash how it might hold you back today.
1. Try embracing what you were mocked for.
A huge piece of this healing journey is learning how to be self-compassionate, says Dr. Espelage. Now, that can feel especially daunting if you faced bullying or crappy classmates during your formative years, but it's still important to try.
Luckily, having compassion for yourself doesn't mean you need to be perfectly and completely in love with who you are all the time. Instead, it's about being gentle with yourself, learning what you truly like and value, and not expecting change to happen overnight. This can look like giving yourself a break and recognizing how teasing from middle school has shaped you, Dr. Espelage says.
Practicing some self-love could also mean embracing what you were teased for and talking to people who can help you see that those things aren't always something to be ashamed of, Dr. Stern adds. For example, if you faced little jabs for being shy back in the day, as an adult, you can try to gently but firmly push back on the narrative that being shy or introverted is a bad thing, Dr. Stern says. You could do that by not giving into the pressure to go out and stand in your truth that curling up with a good book on a Friday night is better than being bumped at the club all night long.
2. Face the memories.
If you've ever been hit with a 3 a.m. flashback to a sucky middle school encounter and felt flooded with bad vibes, you might try to push that memory out of your mind. But convincing yourself that you're totally over it just means you're delaying your healing, Dr. Espelage says.
You don't have to face every memory head-on in the moment (especially if you're just trying to sleep when the flashbacks strike), but you'll definitely want to make a plan to revisit these thoughts when you have the time and emotional bandwidth. When you do have the time, it might help to cry it out (especially if you never allowed yourself to do this in the first place), or journal about your previous experiences and how it made you feel then and now, Dr. Espelage suggests. You could write about how you think those past experiences shape how you move throughout the world and navigate relationships today.
Because there is a fine line between reflecting and stewing on past experiences, mindfulness exercises can also be great for sitting with your feelings, Dr. Espelage says. Next time one of these memories comes up, try imagining your thoughts as leaves on a stream and watching them gently float away. This can help you let memories pass through your mind and get curious about why they're popping up without placing too many emotions on them. And by processing what happened in school, you can reduce the chances that these unwelcome blasts from the past invade your peace in the future or continue to dull your light, if that's something that's been happening, Dr. Espelage adds.
3. Identify toxic and triggering relationships.
When you don't deal with painful comments from your past, they have the potential to eff with your relationships and life today, Dr. Espelage says. For example, kids who were repeatedly picked on might seek out or stay in relationships or situations that aren't entirely healthy (like when you constantly feel like you're the problem, and not in a fun "Anti-Hero" kind of way), she says.
If you relate and feel like you're not acting in your best interest, do an assessment of the people and situations in your life to see if you notice any patterns, Dr. Stern suggests. Keep an eye out for triggers that make middle school memories resurface or take you back to feeling judged, she adds. Say your current acquaintance Bertha drags everyone's outfits every time y'all hang out. If it makes you flash back to feeling self-conscious about your knockoff Heelys in the 7th grade, then your response (or lack thereof) might be the issue here.
When you notice these recurring factors, it might be time to set some boundaries, like subtly cutting back on how much time you spend with B or telling them that you're not going to hang out if the negativity keeps flowing.
4. Initiate an overdue conversation.
For some, teasing comes from people in your own family or friend groups. (Ahem, the exact people who you'd typically expect to be better than that!) If you can relate, you know those insults can hurt even more. That's because we take the opinions of people we love more seriously because we care more about what they think of us than acquaintances and strangers, Dr. Stern explains.
So, if you're still in touch with these people today, think about whether you feel safe enough to bring it up with them, Dr. Stern suggests. You can start the convo by saying something like, "When you said _____ , it really hurt my feelings, and I still think about it today. Do you remember saying that?" If it would help to get an apology from them, you're definitely within your right to ask.
If you don't feel comfy having that conversation, it's important to separate the thing they said from what's actually true and how you see yourself, Dr. Stern says. Sure, easier said than done, but a few things that might help include talking about this with a therapist, opening up to loved ones you can trust, and practicing self-affirmations. This can help you see your value and all the great things you bring to the world.
5. Remember people are complicated.
When you reflect on the kids (or adults, yikes) who said mean crap to you as a smallie, it's really easy to dismiss them as evil. But sometimes there are nuances to people who are mean to you—especially if that person was also a kid, Dr. Espelage says.
You've probably heard the phrase, "hurt people hurt people," and that can be true for kids dealing with their own mess who take it out on you. And here's a hard truth: You might've even resorted to picking on someone else because someone did the same to you. Remembering that not everyone is just a bully or just a victim can put your experience into perspective, Dr. Espelage says. It can lessen the impact that that kid might still hold over you today, and it can also help you reflect on the role you might've played in someone else's self-image.
Discovering the struggles my bully was going through at home eventually helped me humanize him. While I wasn't glad he was also suffering—nor did I forgive him right away for making my life a nightmare—it did help me look at the situation differently.
Kids are just mini humans roaming around with poor impulse control and a limited knowledge of how to deal with their emotions or figure out what's right and wrong. I found some peace in knowing how all those factors can contribute to one (or a lot of) hurtful comments. When you can find compassion for someone who hurt you, it can be easier to have compassion for yourself. After all, if rude kids deserve some empathy, surely the hurt kiddo inside you deserves it too.
Regardless of your age, where you're at on your mental health journey, and whether or not you were subject to ongoing bullying or a few mean comments here and there, there's hope you can move past it. If you're able to recognize these lingering feelings and finally address the nasty behavior you faced as a child, it becomes easier to deal with, and the shame and hurt can start to lift.
Wondermind does not provide medical advice, diagnosis, or treatment. Any information published on this website or by this brand is not intended as a replacement for medical advice. Always consult a qualified health or mental health professional with any questions or concerns about your mental health.