Stories
11.20.23
33 Affirmations to Get You Through Whatever Holiday Drama Awaits
Save these for when things get real.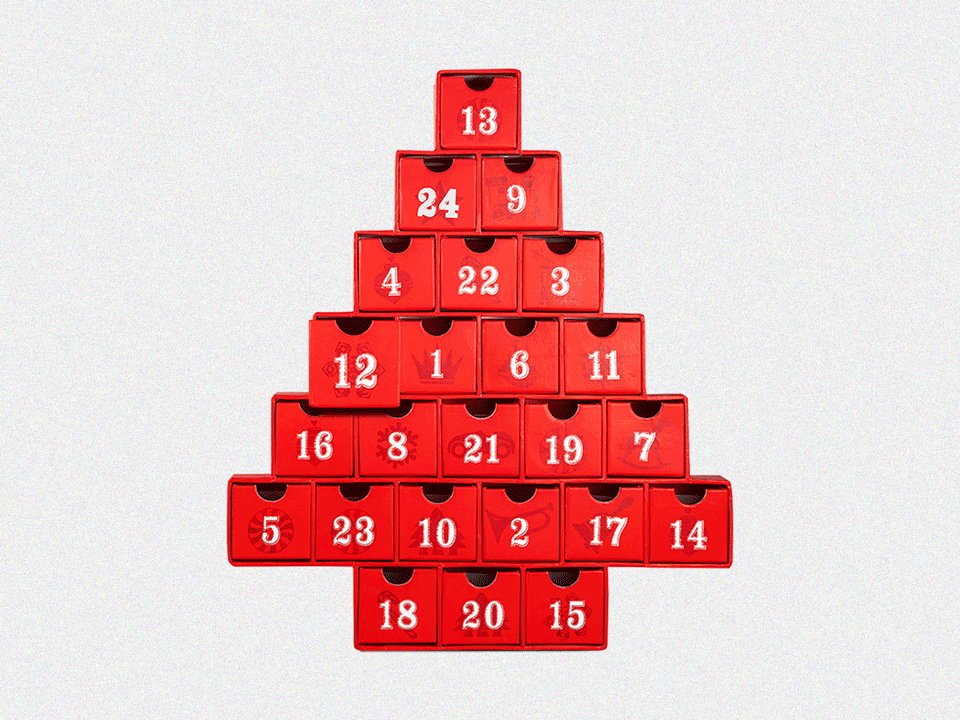 Shutterstock / Wondermind
Despite all the joy that comes with the holidays (good company, your fave sports team winning, and cheesy made-for-TV movies!), it can be stressful navigating the less sparkly aspects of the season. Sadly, you can't always take a break from coping with grief, complex family dynamics, or a boss who refuses to give you the week between Christmas and New Year's Day off. But some (realistic!) words of affirmation might give you a better shot at finding some joy amid the emotional turmoil.
For anyone who's not affirmationing their way through life yet, an affirmation is a short, positive or neutral statement that can help you balance out difficult feelings. To get the most juice out of these pep talks, you can reflect on one throughout your day or week by saying it out loud, in your head, or writing down the phrase somewhere you'll see it.
Important disclaimer: Affirmations won't magically banish your stressors, nor are they designed to convince you that negative emotions should disappear (no toxic positivity allowed). The key to nailing this is using the phrases as an opportunity to practice having more compassionate and balanced conversations with yourself and encouraging you to find new ways to look at a situation. TBH, these simple and practical mottos are one of my favorite coping tools to recommend as a licensed therapist—festive season or not.
To help you weather whatever holiday drama is a-brewin, here are 30 words of affirmation to mull over this winter.
For anyone stressing about money
Going off-budget to make the season extra special or keep up with endless white elephant parties can pile on unnecessary strain and financial burdens on top of an already overwhelming time. If your pockets are hurting, try these encouraging words to stay grounded (and keep your budget happy).
1. I am allowed to set boundaries around what I can and cannot afford.
2. Practicing mindful holiday spending habits makes room for more meaningful financial choices.
3. It's OK to be disappointed when things are out of my budget.
4. Gifts are not the only way I show my love or make the holidays special.
5. I can be creative about the ways I show my care, gratitude, and appreciation for others without overspending.
For anyone dreading tense conversations over dinner
If you have a problematic and extremely talkative uncle, you get it. But even if you don't, odds are you run into at least one uncomfortable conversation over the next few weeks. Before the horror strikes, these affirmations can help you keep calm and prep how you want to engage (or not) with anyone.
1. I can use my voice to advocate for my values and what I believe in.
2. I'm allowed to both love and disagree with someone.
3. My mental, emotional, and physical energy are valuable resources to be used wisely.
4. It's natural to be frustrated and disappointed when I feel unheard and misunderstood.
5. I can't control what others say or think, but I do control how I respond and engage.
For anyone struggling with food and self-confidence
When you have complicated relationships with eating and your body image, this time of year can be scary. Thanks to unwanted commentary, judgey relatives, pressure to clear your plate, or any other of the bajillion triggers that exist around food and bodies, you might be dreading any holiday event that involves food. So when shame or stress arises, tap into these statements to balance the emotional load.
1. My body deserves nourishment, kindness, respect, and care.
2. I listen to my body's cues around what I need.
3. I'm allowed to eat as much or as little as I want.
4. Nobody has the right to make me feel bad for eating what I want.
5. My worth and value are not based on what's on the scale or in the mirror.
6. My appearance is not for open discussion.
7. I will not be taking questions about my body at this time, or ever.
8. Assigning any food a moral value is silly and unhelpful.
For anyone wading through grief and loss
It's normal to feel sad and reflective over how life has changed as another year comes to a close. From dealing with the loss of a loved one, a pet, a job, or a relationship of any kind, there are many forms of grief, heartache, and disappointment that can make this time of year tough to manage. If you're mourning something or someone, lean on these phrases to process whatever comes up.
1. I am allowed to grieve without having to feel grateful or find a silver lining.
2. I am learning to accept the emotional ups and downs of loss.
3. My grief does not have to follow an arbitrary timeline.
4. Experiencing grief makes me human.
5. I am choosing to be fully present in my life by honoring my loss as it comes up.
Feeling lonely suck any time of the year, but it can be especially rough around the holidays. Plus, you might also feel like people are judging you for riding solo. When it seems like everyone around you is coupled up, surrounded by loved ones, or busy with plans, it's hard to ignore feelings of emptiness. If you can relate, consider these words of affirmation to self-soothe.
1. Being alone does not diminish my inherent value. I am enough.
2. My relationship status does not define me.
3. I am allowed to desire connection and belonging while also acknowledging that I am whole now.
4. Being alone is not a personal failure.
5. My holidays don't have to look like everyone else's in order to be fulfilling and meaningful.
For anyone who is very serious about their holiday joy
This time of year is also one of celebration, joy, love, and gratitude. Still, you might feel guilty when you're all happy and free while others are not. But the great thing about our brains is that there's room for all of your conflicting vibes. This is your reminder that you're allowed to make room for unapologetic happiness while acknowledging life's thorns. Use these lines to help you fully connect to your cheer—whatever that looks like.
1. I'm allowed to be happy even if other people aren't.
2. I am open to celebrating holiday traditions and rituals in a way that feels good for me.
3. I deserve space to protect and honor my peace.
4. When life feels like it's falling apart, I am allowed to also focus on my joy.
5. Being mindful about the ways I feel happy, connected, and safe is important to my self-care practice.
Wondermind does not provide medical advice, diagnosis, or treatment. Any information published on this website or by this brand is not intended as a replacement for medical advice. Always consult a qualified health or mental health professional with any questions or concerns about your mental health.