Stories
05.18.23
14 People on Why They Cheated
Loneliness! Trauma! Restlessness! It's all here, friends.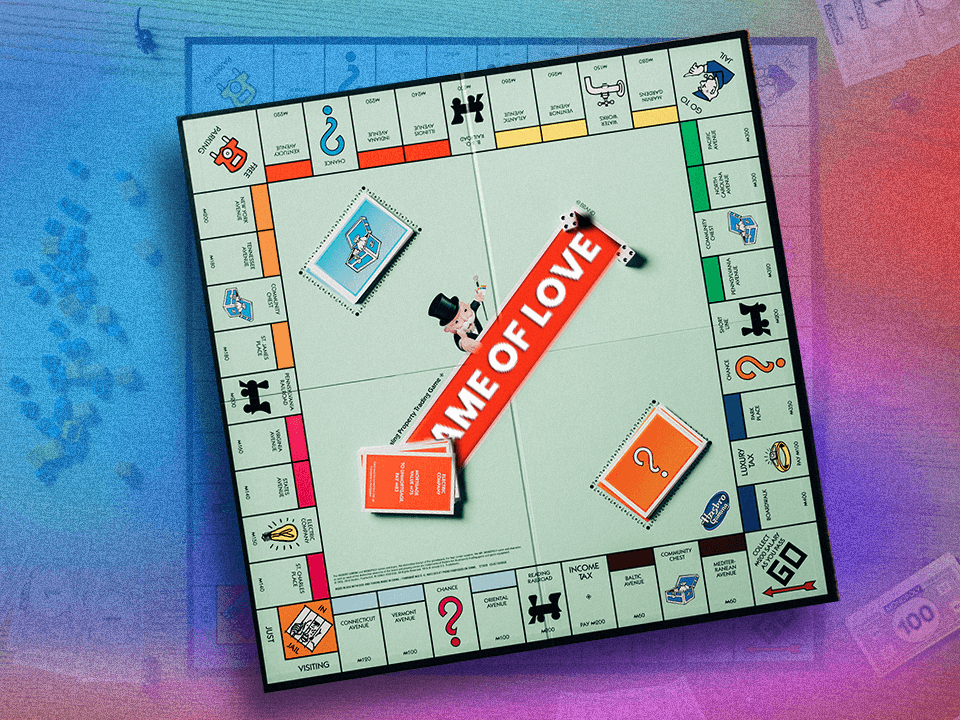 Shutterstock / Wondermind
Heads up: This article mentions abuse and pregnancy loss if you want to skip it.
It can be easy to vilify people for cheating: your BFF's partner for sending flirty DMs (they're canceled forever!!!), certain Bravo stars who had a months-long affair (IYKYK), even yourself for impulse-kissing someone in a club five years ago. However you define infidelity—and whether or not you've been there—you might be scream-wondering, Why do people cheat? Why are we like this?!
The answer may seem simple if the cheating happened to you, your friend, or a reality TV queen/icon/legend who shall remain nameless: They're just a selfish worm with a mustache! But that label glosses over all of the complicated emotional issues that might have led to the affair in question. And the shame probably isn't helping anyone, TBH.
Having low self-esteem, feeling unhappy with life or a relationship, trauma, fear, and unhelpful patterns of behavior learned as a kid or in previous relationships could all be reasons why people cheat, says therapist Brianna Brunner, LCSW, owner of Couples Therapy Services. The person could have felt unlovable or worthless growing up and doesn't believe they deserve love. Or, they could feel like their partner isn't giving them clear communication or intimacy, Brunner says. (FWIW, sometimes people who cheat don't actually bring up what they need in the first place, which isn't great for anyone.)
Another common theme is avoiding the confrontation of a breakup by doing something that forces their partner to peace out, like cheating. Infidelity can also happen when people realize they aren't sure monogamy is working for them but are scared to admit they'd be more comfortable in an open relationship, says therapist Jessica Fernandez, LMFT. So there's that!
And, FYI, even people in relatively happy relationships emotionally or physically cheat, Fernandez says. "Despite being in love with their partners and content with their lives, many individuals will be unfaithful to experience a different version of themselves that they don't have access to in their current relationship," she explains.
All of this is to say that, yes, cheating is definitely shitty, but condemning others or yourself for being The Worst is...even shittier. It happens, and it sucks. At the end of the day, though, stigma keeps people from addressing the underlying emotional issues that lead to cheating (with a therapist or themselves). That means more of the same old patterns and missed opportunities for actually helpful healing, says Brunner.
So, to help shed a little light on the emotional stuff that can trigger why people cheat, we asked 14 people why they stepped out on their partner and a bit about what they learned.
1. I wanted to break up for good.
"I very much live on the principle that if cheating is involved, you should no longer be in that relationship. In my experience, it is NOT an opportunity to now fix the relationship out of guilt. So, when I cheated on a past partner, it was my way of getting out of a relationship and not allowing myself to go back.
This boyfriend and I were solid in some ways, though I wouldn't say we were well-suited to one another. Overall, I think we had different expectations for what a relationship was meant to be and totally opposite expectations for how our lives would move forward (individually or together). I was often left pretty hurt and feeling like I was getting the short end of the stick in the relationship. Because of this, I attempted to end the relationship a few times throughout the three-ish years we were seeing each other/dating. None of them stuck.
I didn't set out to cheat. I think it can be surmised as a 'drunk mistake,' and, in some ways, it definitely was. I don't think that if I were in my right mind, I would have done what I did. But on some level, consciously or not, I knew I was done with the relationship and didn't know how to end it in a way that would be different than how I tried over the course of three years.
Some may disagree with this decision, but I never told him I cheated. I wanted to be the only one who lived with the guilt, shame, and pain of bringing that into our relationship. When I saw him next, I broke up with him right away." —Anonymous
2. I was still figuring out what I wanted.
"When I was 18, I cheated on my boyfriend at the time, who is now my husband. At that age, we didn't know how to communicate. We were both so toxic and were still learning how to love each other—and I was still learning to love myself.
I was basically getting attention from someone else. This man knew I was in a relationship, and I allowed it to happen. I snuck around and turned off my location and eventually left my boyfriend. I jumped into a new relationship with this other man because he made me feel special.
Eventually, things didn't work out, and I went solo for a while until I ran into my now-husband again. We talked things out and agreed that: 1) We were both toxic to each other, and 2) I should've realized what was in front of me that whole time with him. We grew stronger and better! We learned how to communicate and how to be kind to one another." —Anonymous, 21
3. I realized I was settling.
"We were due to marry only 10 months before I cheated physically. Everything was very overwhelming. We had just moved to a new town, and we had met a new group of people our age. I had never experienced the social side of being an adult—the drinks, the parties! But with this new group of friends, I realized that I settled too quickly, and I got really scared that I was enjoying this new life. I adored this man but didn't want to settle down so early.
I remember the night [the cheating] happened. It was new, and those feelings were fresh and exciting—[something] I hadn't had for six years. When it was over, I was left with a little fire in my tummy. I just knew I had to explore and experience life more.
Now I'm with that guy I cheated with. I'm extremely sorry to [my ex] for cheating and will always care for him to this day. But I'm very proud of myself for getting out." —S.H., 25
4. I was trying to get out.
"We had been dating since freshman year of college and had been together maybe two years at that point. I wasn't happy but was scared to end it and was terrified of being alone. I was struggling to actually have the breakup conversation because I didn't want to hurt this other person. So, I cheated once with a man I met at a bar in hopes that the guilt would force me to finally end it. It worked, and I called it off the next day.
We got back together a few days later even though I knew it wasn't right, but I didn't know how to say no. I never told him about the cheating and told myself that doing so would only put an end to my own guilt, which didn't feel fair to him. We ended up breaking up a year after I had been in therapy and had the ability to express myself. I was very young at the time and did a lot of work to ask for what I wanted and stand firm in my decisions.
I still believe that telling him about the cheating would have only been for selfish reasons. But I do regret having cheated in the first place and wish I would have been able to end the relationship without resorting to doing something so hurtful, even though, at the time, I believed it was the only way." —Anonymous, 25
5. My relationship wasn't the right fit.
"In hindsight, it was obvious that something was missing from my relationship. I had clearly settled and wasn't happy with the level of intimacy and interaction I was getting. I know now that being challenged is something that's important for me to grow as a person in a relationship. If I stuck around, that particular relationship would have led me to a house and two kids at age 26, and that's not what I wanted at all. There was incredible pressure from his family, and I didn't fit that mold.
I cheated emotionally with a couple of kisses thrown in. I do regret the hurt that I caused and wish I could have had these realizations without the catalyst being cheating, but I didn't have those realizations before and I did cause a lot of pain. I've tried to reckon with the guilt and shame, but they are complex emotions, and I feel like I'm still working on them a decade later. I don't judge people as much for cheating now, and I can empathize with some of the reasons people do it." —Cara, 31
6. I felt lonely.
"I cheated because I felt alone. I feel horrible to this day. The marriage was not working for a long time, and we started living in separate rooms after I had a miscarriage. He ended up leaving me six months later, but we did not discuss seeing other people or getting a divorce. He just sort of left. I would call multiple times a day and would not get a response. Months passed, and someone saw how horrible of a state I was in and tried to help. We ended up having an emotional connection, and I cheated. That was about a year after my husband left me." —Anonymous, 29
7. The relationship felt forced.
"I cheated emotionally and physically. I was in an unhappy, loveless (on my behalf) marriage, and my spouse refused to sign the divorce papers. For me, being in a loveless marriage filled me with a lot of sorrow and angst. I felt like every day I was pretending to the outside world that I was happy. Meanwhile, in reality, I felt like I was slowly dying. Every day I lost a piece of myself and lost the ability to love myself. It was tragic to live in such an inauthentic way." —Raquel S., 54
8. I was suffering.
"I had undiagnosed bipolar and borderline personality disorders. I was engaging in a lot of risky behavior at the time. I was drinking a lot, so my judgment was often skewed. Emotionally, I was in turmoil every day because of trauma that I hadn't yet worked through. (I have since been diagnosed, started medication, and am actively in therapy so as to not make the same mistakes.)
Overall, my mental health was in an awful state when I cheated emotionally and physically. I was extremely unhappy in my marriage but didn't have it in me to leave because I was scared to. I didn't think I would be able to move on. I had given up a lot for my marriage to work/happen in the first place and was scared of the prospect of starting over. I thought cheating would fulfill what was missing from my marriage, but I was wrong." —Hana H., 24
9. I never felt like we shared much intimacy.
"I cheated on my boyfriend of three years (now ex) who lived with me. The realization hit that there was zero romance in our relationship. After over a year of missing all those small things (kissing, intimacy, attention, compliments) and vocalizing that I needed them but still not getting them, I was lonely. He seemed to be more in love with his PC for gaming, honestly (LOL).
I was even more desperate for some form of happiness and distraction after my friend died only a few months into the pandemic. I became very, very depressed around this time. I cheated by sexting my co-worker. After a few hours of doing that in the middle of the night while lying beside my boyfriend, I just broke down crying in the bathroom, feeling so much regret and guilt.
I ended up breaking up with him two months after all that first happened—after there was still no change in our dynamic. It's been over three years, and I know I made the right decision. In the end, I needed to learn self-love, boundaries, and how to listen to my intuition sooner." —Thalia U., 25
10. I wasn't happy at all.
"I knew the heterosexual relationship was over and toxic (it was also long distance). I knew I was more attracted to other women, so I hooked up with one of my best friends at a work party. I was unhappy." —Anonymous, 25
11. I was in an abusive relationship.
"I was alone and grieving the loss of my unborn child. My partner at the time became distant, started drinking more often, and sometimes became physically violent. Eventually, I was being mentally abused daily. I remember feeling so alone and angry. I started using alcohol as an escape, and one night I got so drunk that I slept with an old friend. I felt terrible the next day and told my partner right away. He forgave me, and we tried to work it out, but the abuse worsened. I ended up leaving because I was so tired of being angry and hurt. Even through the trauma, I still believe I should've left earlier instead of cheating." —Anonymous, 30
12. I self-sabotaged because I was bored.
"I cheated on my current partner who we'll call J. We've been together for six years now, and, thankfully, our relationship survived my infidelity. My main reason for cheating was because I'm the queen of self-sabotage. Anytime my life couldn't be better, I get bored. J never did anything wrong. He was supportive of everything I did. I was at university away from him for months at a time. I was lonely, and I kissed another person. Things progressed quickly, but I stopped them before it could go any further.
I deeply regret that I caused J so much hurt but mostly that I betrayed his trust. Thankfully, we've worked it out and have just moved in together, but it definitely damaged our relationship." —KayL, 24
13. I needed more from my partner.
"I was young and in a long-distance relationship that clearly wasn't working. I wanted more out of my relationship, especially emotional validation, and my partner wanted to keep it as casual as possible. One night I was talking to one of my classmates, and she was giving me advice on how to get out of the relationship instead of just waiting for a miracle to end it for me. One thing led to another, and my classmate and I ended up together. I felt extremely guilty, so I broke up with my partner and told her what I did." —Hope M., 29
14. I thought revenge would make me feel better.
"In high school, I cheated on my then-boyfriend with my best guy friend, who was also friends with my boyfriend. I'd say I cheated physically on my boyfriend, but it was also a bit of emotional cheating because my friend and I had a certain connection that went beyond physical. My boyfriend had cheated on me first, and, as an emotionally immature 17-year-old, I thought the best way to get even was to cheat as well. Looking back now, I know it was wrong and it didn't feel as revenge-satisfying as I thought it would. It just made me realize my partner was not emotionally satisfying me how a partner should." —Amanda, 34
Quotes have been edited and condensed for length and clarity.
Wondermind does not provide medical advice, diagnosis, or treatment. Any information published on this website or by this brand is not intended as a replacement for medical advice. Always consult a qualified health or mental health professional with any questions or concerns about your mental health.